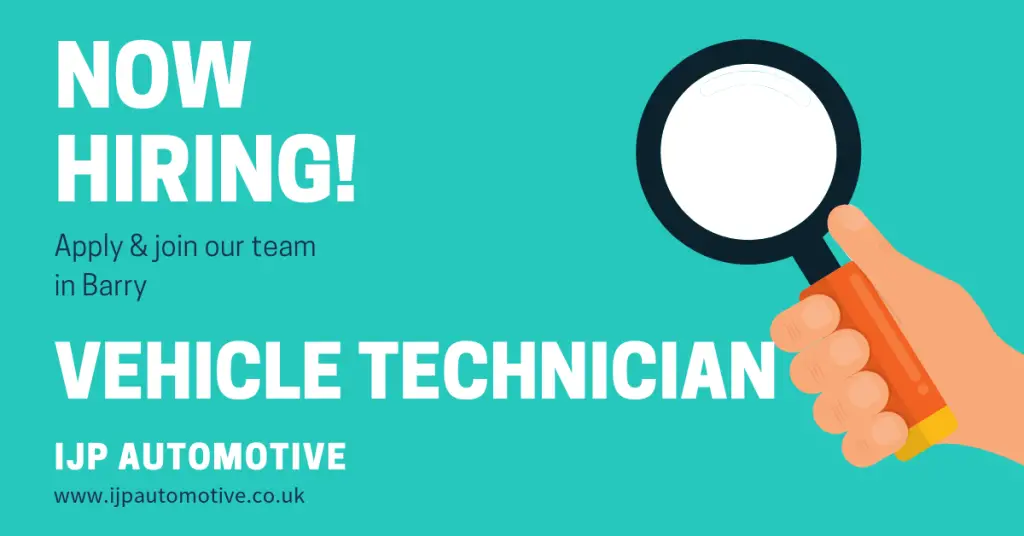 Are you a professional mechanic with the knack for personal service?
If you're looking for your next opportunity, we hope you apply to join the IJP Automotive team!
Warning, this isn't for everyone. You should know we're a business that keeps itself busy!
About us
IJP Automotive is a family business. By joining the team, you become part of the family. It's the way we work, and it's worked well for us in over 30 years of business.
At IJP Automotive we offer a range of services to our customers including:
MOT Preparation
Servicing
Repairs
Tyre fitting and balancing
Air Conditioning maintenance
and Advanced Diagnostics using some of the most advanced kit on the market
If you want to find out more about IJP Automotive, please check out our "About Us" page.
Your responsibilities
As a member of the team, you'll be required to contribute to the team with your skills as a mechanic and interact with customers with excellent customer service skills. (Some of our customers have been working Ian, the owner, since the 80's so our customers are really important to us and they keep coming back!)
You will also be required to assist with the sourcing of parts for jobs and evaluating the most cost effective methods to serve each customers' needs. Nothing against 'parts fitters' but our team know their stuff, and that's why the customers keep coming back.
We also have a growing tyre fitting and replacement business. Identifying customer needs in this area and advising on tyre replacements will be a day to day part of your job. You will also be required to check stocks of tyres and to advise the team on when we're running low on stock of certain tyres.
Obviously, great standards of organisation and diligence are required in maintaining workshop equipment and ensuring things can be found and returned to their storage location is essential.
Skills that we look for
Having GREAT communication skills.
Having excellent knowledge about motor technology.
Knowledge of tools and equipment necessary to carry out all repairs
Being methodical and organised.
Having good concentration.
Being able to work to strict deadlines.
Great team player
Being able to work alone and as a team
Ability to use diagnostic equipment confidently
Being able to follow instructions.
Having strong interest in motor vehicles.
Qualifications & Experience that we look for
NVQ Level 3 or Equivalent / Time Served Experience
A Full UK driving licence
Experience in a professional workshop environment
Salary, hours & other
We offer a competitive salary for your experience level, the area and the industry and we make sure we review this frequently.
Working week is Monday – Friday + Saturday morning on Rota
Apply by email
Apply today – just send an email to hello@ijpautomotive.co.uk
Please be sure to attach an up to date CV with recent experience, providing references where possible.
We look forward to hearing from you!