Anyone who has cars or worked on cars and has spent money excessively getting their car repaired will tell you: Don't ignore preventive maintenance. Knowing the basics, like changing your oil, checking your tyre pressure and getting scheduled inspections and work done are like getting regular checkups at the professional local car garage "car doctor"
You may handle basic routine vehicle maintenance yourself, by following a regular schedule as outlined in your owner's manual. However, there are many instances, especially with modern cars, that you'll need to seek help from an experienced car mechanic or garage. Here's an infographic about car care checklist to help you with your routine vehicle maintenance.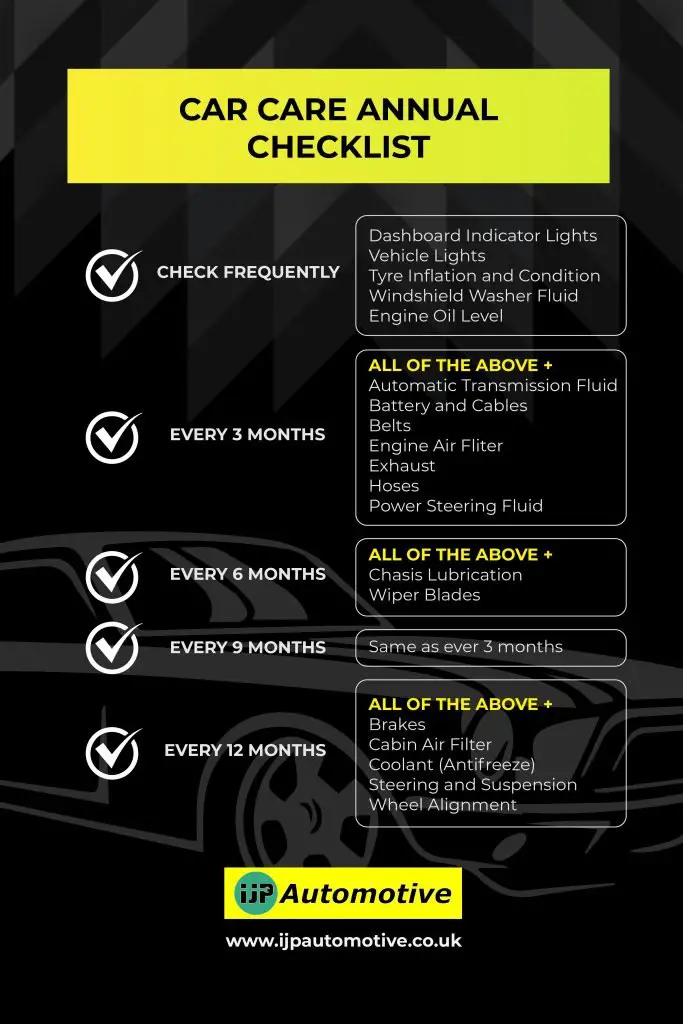 FAQs
What are 10 important maintenance procedures that vehicles need?
1. Oil and Filter Changes
2. Tyre Maintenance
3. Brake Inspections
4. Fluid Checks and Changes
5. Air Filter Replacement
6. Battery Maintenance
7. Belt and Hose Inspection
8. Spark Plug Replacement
9. Suspension and Steering System Checks
10. Regular Inspections
What does routine car maintenance include?
Routine car maintenance includes a range of tasks that are essential for keeping your vehicle in good working condition, ensuring safety, reliability, and longevity.
What regular maintenance of vehicles is recommended?
Remember, the specific maintenance needs may vary depending on the make, model, and age of your vehicle. Always refer to the owner manual for detailed maintenance recommendations and consult with a qualified mechanic for professional advice.